Join The S&S Transport Team!
At S&S Transport, we take pride in having one of the most modern and professionally maintained fleets on the road today; however, we take more pride in the men and women who work with us.
Our staff is the biggest reason for our growth and success, and we're committed to improving the quality of life for both themselves and their families.
We provide competitive compensation, modern, high-quality equipment, and a healthy work/life balance with plenty of time to spend at home. By continually monitoring our evolving freight structure, we're able to maximize our truck drivers' home life and income opportunities.
Whether you're looking for truck driving jobs, or an office position – scroll through our positions below and apply with us today!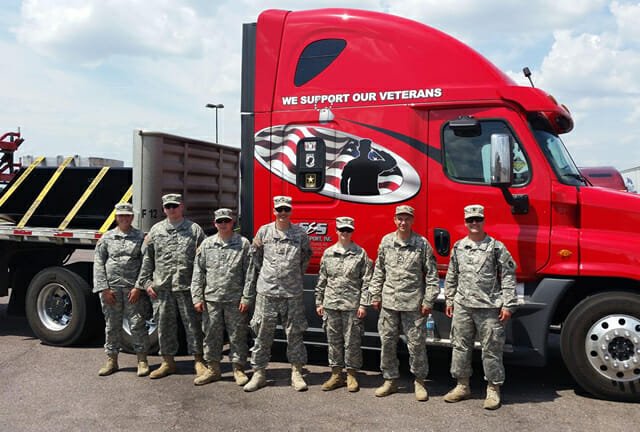 Due to expansion, S&S Transport is currently looking to add another full-time maintenance technician to our team. Experience preferred, but we are willing to train the right individual.
Candidate must have basic mechanic abilities and knowledge of basic tools.
Our benefits include Health Insurance, Paid Vacation, 401(k) with company match, and Health Savings Account.
If you have any questions, please call Matt at 701-402-2012 or fill out an application.
S&S Transport, Inc. is growing and we are looking to add a talented Freight Broker to our Anniston, Alabama operation. Freight brokers will help build relationships with carriers and customers to book and secure transportation.
The ideal candidate would be hard working, social, optimistic, and self motivated. It's a bonus if you already have accounts established. If interested, please fill out a full application at below.
Benefits include:
Salary plus bonuses.
Health Insurance
Health Savings Account
Paid Time Off
401(k) with Company Match
S&S Transport is growing and we are looking for a talented Accounting Associate to add to our team!
Responsibilities:
• Bank reconciliations
• Accounts receivable including daily deposits and monitoring of past due accounts
• Assist with GL reconciliations
• Assist with preparation, presentation and distribution of financial statements
• Assist with quarterly payroll reporting
• Assist with updating and monitoring of fixed asset records
• Assist with administration of benefits
• Assist with data analyzing
Qualifications:
• Bachelor's degree in Accounting or equivalent experience required
• Experience with bookkeeping, data entry and acceptable accounting principles
• Exceptional attention to detail and ability to take initiative
• Superior analytical and problem-solving skills
• Proficient in Microsoft office, specifically Excel and Access
• Excellent verbal, written, and interpersonal skills
• Ability to keep a high degree of confidentiality of information
Benefits of working at S&S:
• Paid holidays
• Medical, life, STD and LTD insurance
• Health savings account with employer contribution
• 401(k) retirement plan with employer match